A Coastal Protection scheme is currently underway along the Deal and Walmer frontage in east Kent. East Kent Engineering Partnership (EKEP) engineers are working with contractors Breheny Civil Engineering and Chunnel Group to deliver the £800k scheme.
The works at Walmer involve the construction of three rock groynes with associated beach recycling of 45,000m3 along Wellington Parade which will replace the trial geobag groynes installed in July 2018. The rock groynes at Wellington Parade will offer a long term solution to scour problems here, reducing the frequency and magnitude of future beach recycling operations required.
The rock was delivered by barge in early September, with the completion of the first rock groyne last week.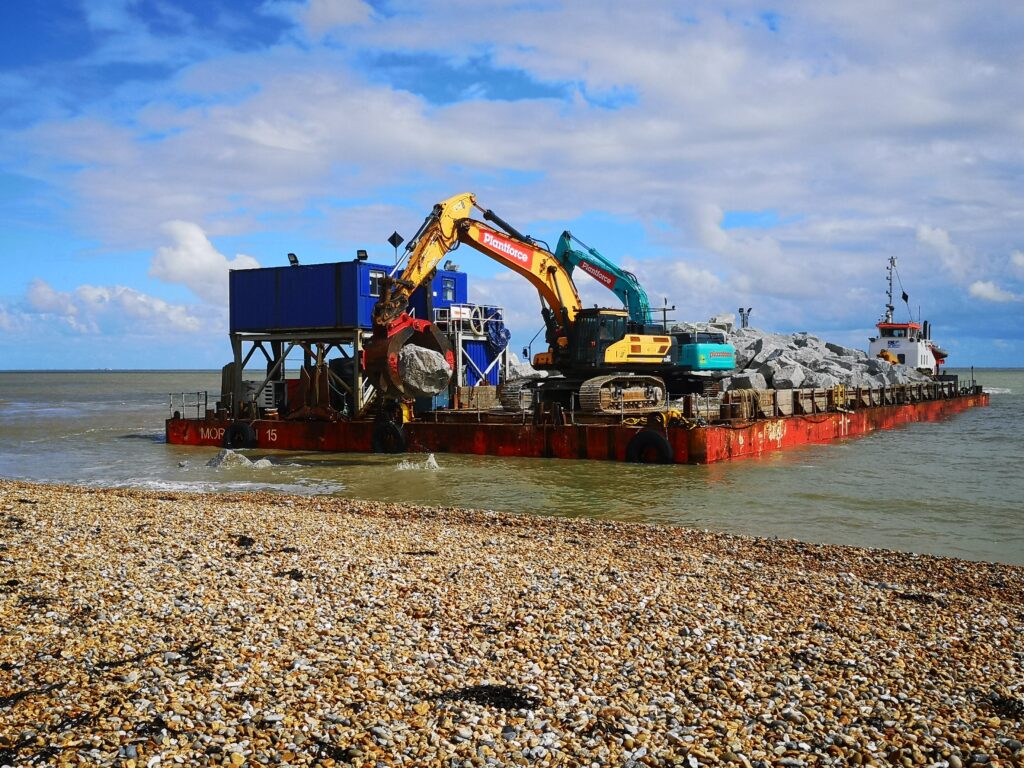 A further rock groyne is to be constructed at the site of Sandown Castle remains in Deal, with 30,000m3 of beach recycling to the low lying Deal frontage. This groyne has been designed to be sympathetic to the castle remains and will help solve the long standing problem of excessive shingle being moved via longshore drift beyond Deal, eventually finding its way in to the sand dune habitat north of Sandwich Bay Estate.
Both the works at Wellington Parade and Sandown Castle are scheduled to be completed by the end of November 2020.