The Canterbury team undertook a series of post storm surveys following a high level of wave activity recorded on the Herne Bay step gauge which exceeded the storm threshold on two consecutive tides; 27/11/2021 and 28/11/2021. The highest water level was observed on 27/11/2021 (+2.32mAOD at 05:10). The highest wave height (Hs) was 0.88m.
A quick walkover determined where the storm had the most impact and photographs were taken across the whole of the North Kent frontage, then a selection of topographic profiles from three units were surveyed in order to obtain data; including profiles at 4aSU08 – Seasalter, 4aSU12 – Herne Bay and 4aSU14 – Northern Sea Wall. Continuous data was also captured at 4aSU10 – Tankerton, focusing on the 300m stretch at the eastern boundary of the survey unit (known as Long Rock) to survey the current position of the mouth of the Swalecliffe Brook, which was blocked by shingle and can therefore pose a flood risk further upstream.
Post storm analysis revealed that there had been some losses of material from the main beach face and cliffing of the crests along the majority of profiles surveyed. A timber groyne at the boundary between Tankerton and Swalecliffe has been outflanked and wire mattress exposed. Furthermore, at Herne Bay shingle has been pushed up from the main beach and deposited on the promenade.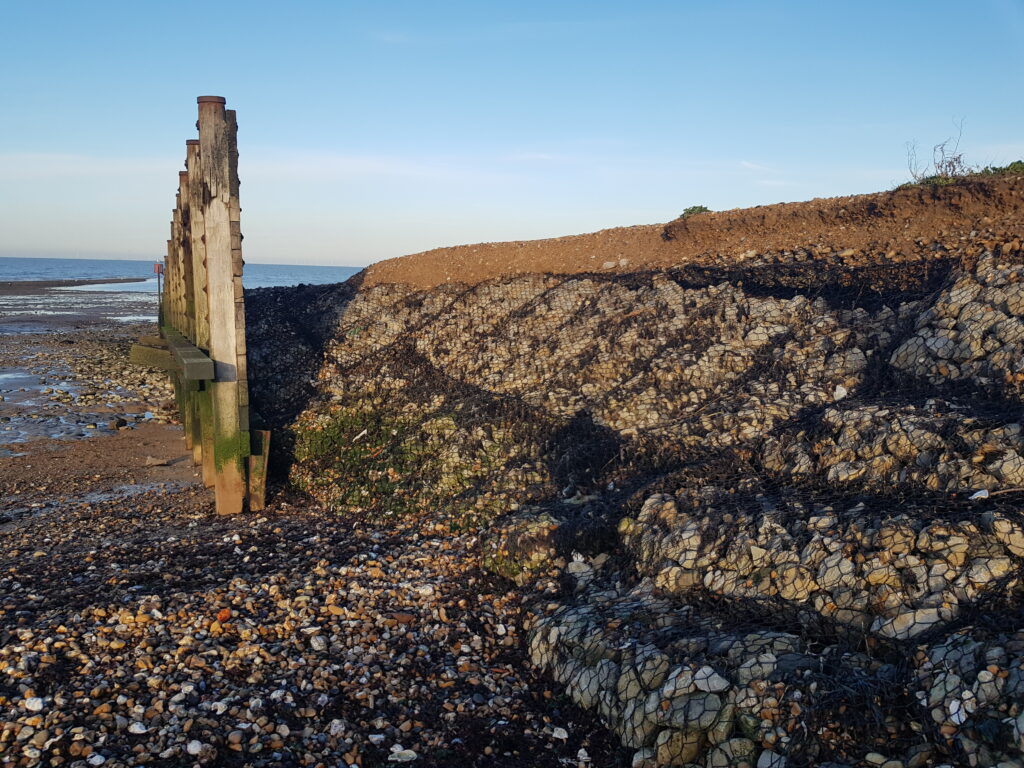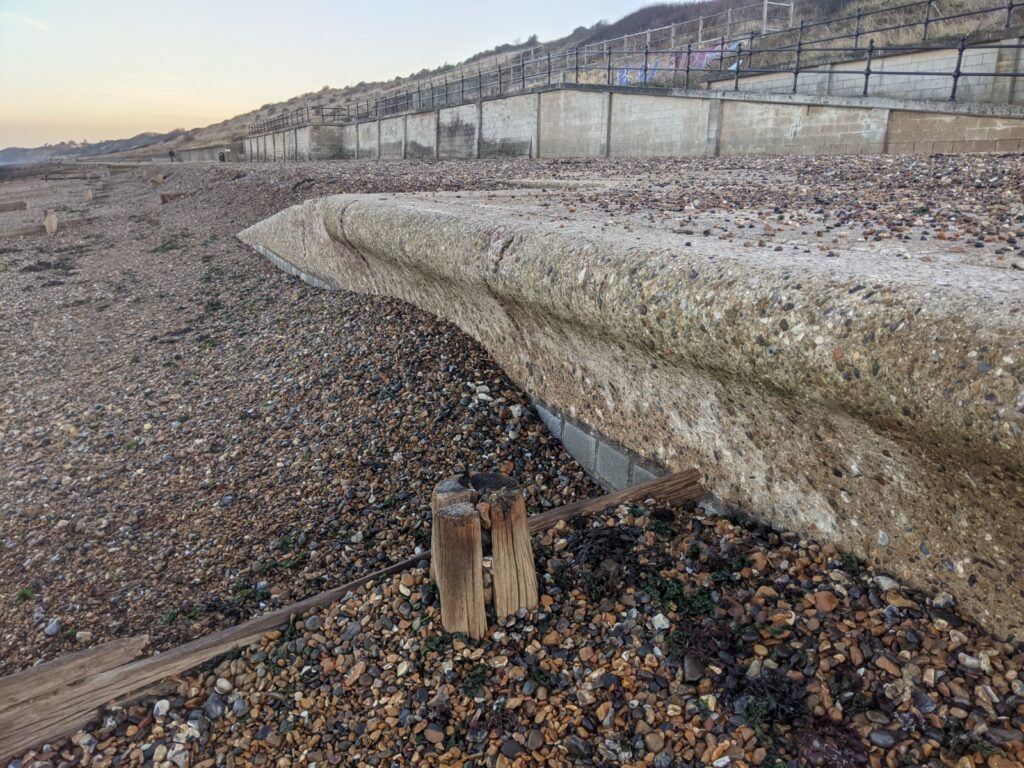 Brooksend outfall located at Northern Sea wall had also been blocked, with some minor damage to the valve door, which was reported to the EA and has had emergency works to unblock and repair the outfall so that it can continue to effectively outlet water from the marshland behind.