The Shoreline Management Plans (SMP) are vital in providing a large-scale assessment of the risks associated with coastal evolution and presents a policy framework to address these risks to people and the developed, historic and natural environment in a sustainable manner. It is therefore essential that these documents are kept up to date.
A project to begin the SMP refresh is underway. Canterbury City Council will be working with the four main SMP leads in order to update the Medway Estuary to Swale, Isle of Grain to South Foreland, South Foreland to Beachy Head and Beach Head to Selsey Bill SMPs which covers the coastal cells 4a to 4d.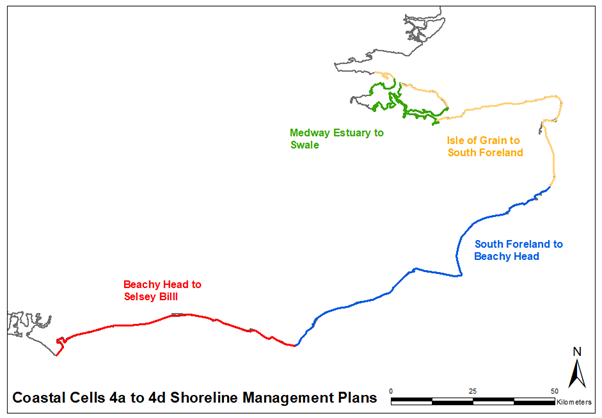 The first stage of this refresh is to collaborate all of the coastal knowledge for each frontage and ensure a standardized approach is being used to update policies for the second epoch.