The Regional Coastal Monitoring Programme (RCMP) is a national monitoring programme which collects and analyses coastal data, including beach topography, Lidar, Bathymetry, Hydrodynamics and Aerial Photography to aid planning of beach maintenance and coastal defence schemes.
Introduction
The Southeast coastal monitoring programme began in August 2002 and now has a dataset of over 15 years. It is run through the Channel Coast Observatory in Southampton and is managed locally by Canterbury City Council (Isle of Grain to Beachy Head) and Adur & Worthing Borough Council (Beachy Head to Selsey Bill). The programme is funded by the Environment Agency.
The project provides essential information for coastal managers. Its primary aim is to provide a repeatable and cost effective method of monitoring the English coastline. All data collected by the monitoring programme are archived and managed at the Channel Coast Observatory in Southampton; where the data is freely available online.
Many coastal defence schemes within the southeast region now involve solutions such as beach recharge and beach recycling. Whilst these techniques are sustainable, they require a considerable amount of monitoring to ensure they function effectively. In addition, new schemes rely on information on climate change and beach monitoring data to determine behavioural trends.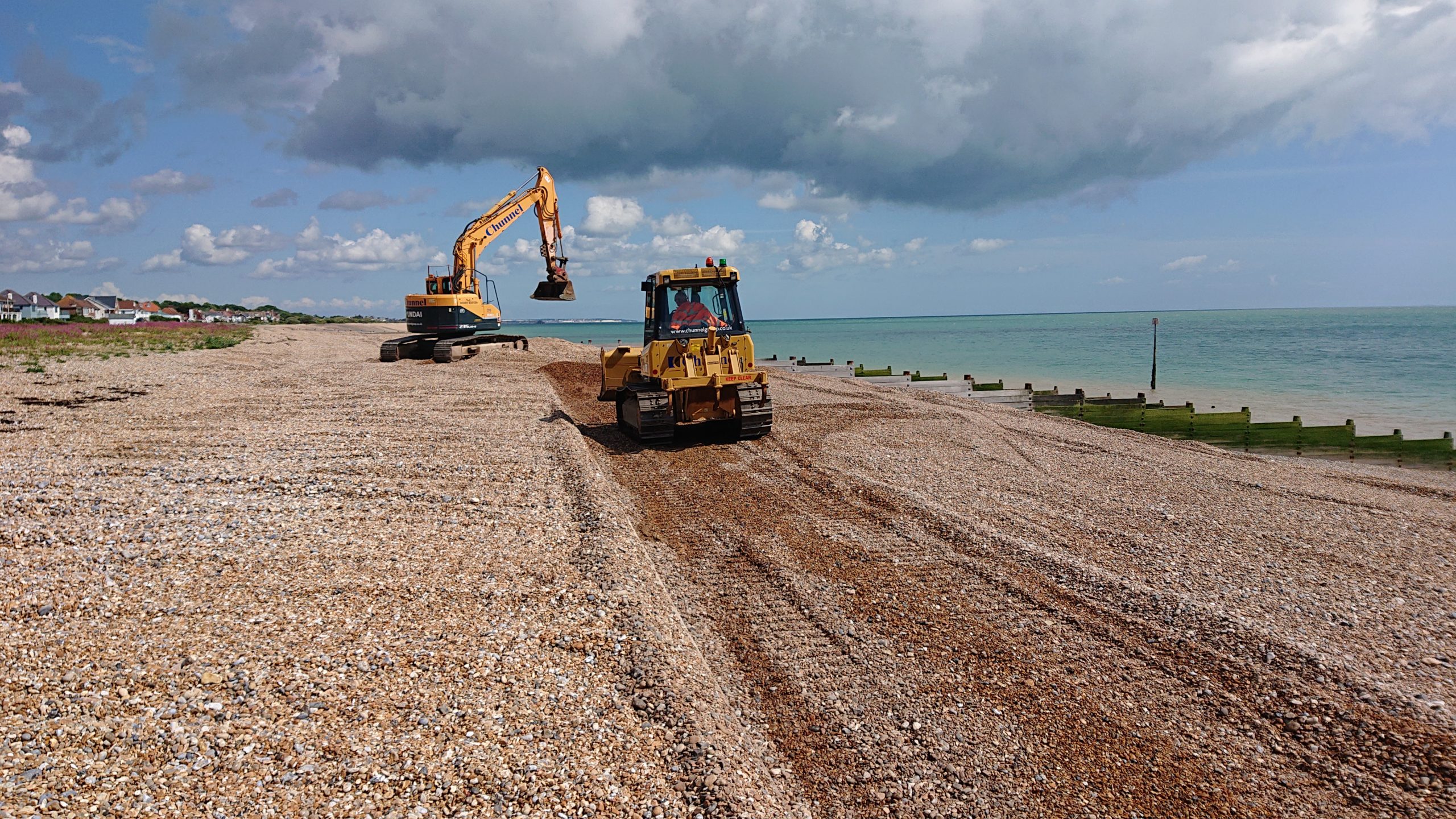 Several topographic survey programmes are carried out annually by Local Authority in house survey teams. Survey grade Global Positioning System (GPS) techniques aid this process. This gives centimetre accuracy for monitoring beach levels. The programme involves a number of monitoring techniques including:
Topographic Beach Surveys conducted on foot, ATV, Static and Mobile Laser Scanners and most recently UAVs.
Hydrodynamic Data Collection such as Wave Buoys, Tide Gauges, Bathymetric Surveys.
Aerial Flights such as LiDAR and aerial photography.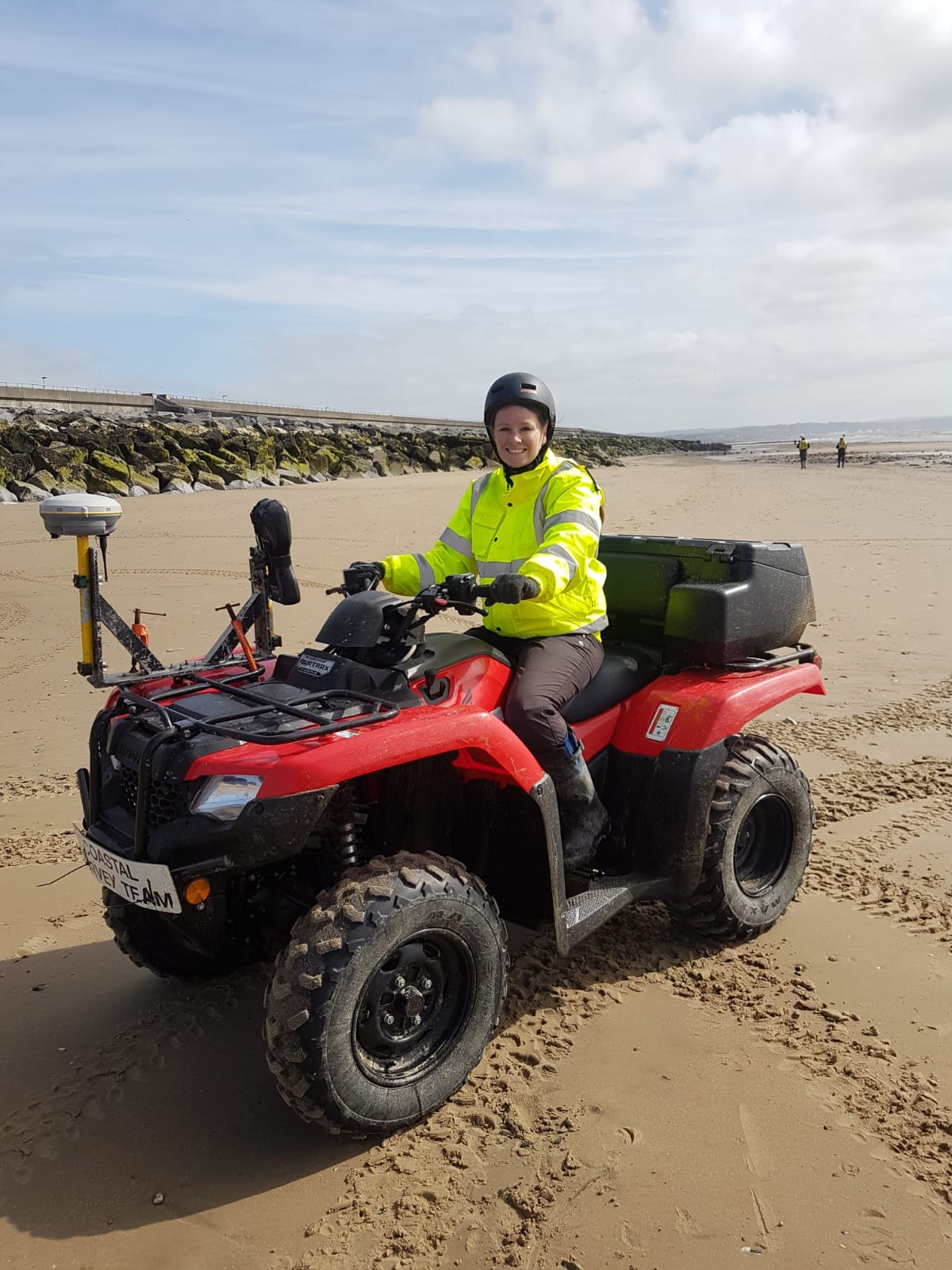 Data collection for each unit is listed below. The full surveys or laser scans allow creation of Digital Ground Models (DGM/DTMs). This data can be compared to previous years to produce volumetric difference models which indicate areas of erosion or accretion.
We have two NetR5's, a NetR9 and a R9 that cover the majority of coastal cells 4a, 4b, 4c and 4d, we can post-process the GPS positioning on all our surveys.
If required, call-off surveys are also carried out after a storm event to detect the extent of any damage that may have been caused by storm waves.
Pre and post works surveys are sometimes undertaken in the event of large beach recycling or replenishment schemes to ensure the datasets are kept up to date. For more information please contact: